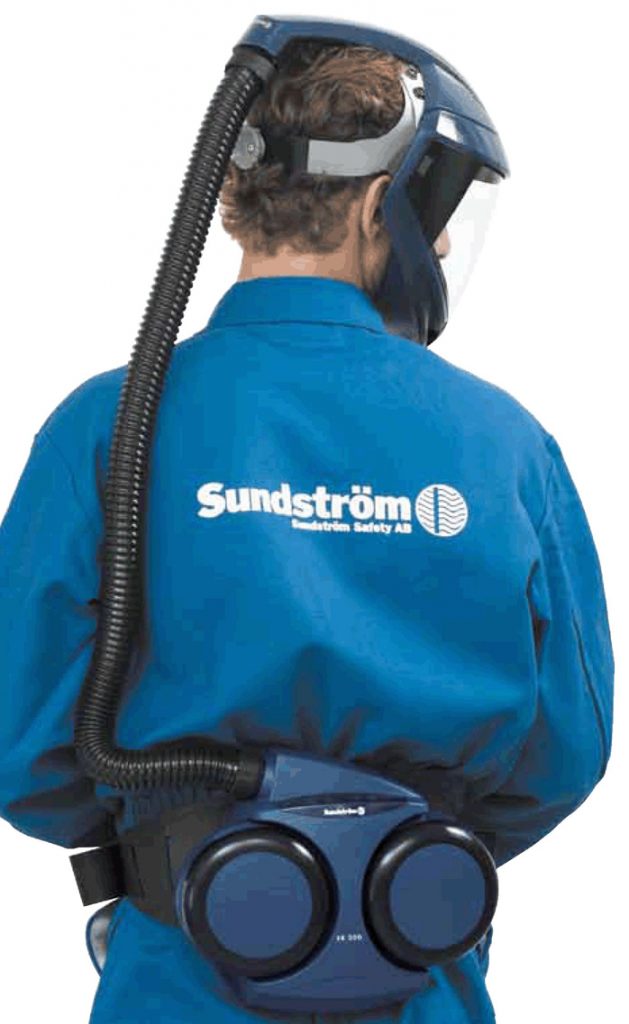 The
SR 500
is a battery-powered fan that, together with a filter and an approved head top, is included in the Sundström fan-assisted respiratory protective device systems. The
SR 500
can be used as an alternative to filter respirators in all situations in which these are recommended. This applies particularly to work that is hard, warm or of long duration.
Elements:
Shield SR 540

The visor can be easily flipped up to a good balanced "over the head" position.
Simply replaceable visor of PC or alternatively PETG.
The high protection factor enables the face shield to be used in work situations that have not been possible before.
Class TH3 according to EN 12941:1998.

 
Particle filter SR 510 P3 R

SR 510 P3 R, a mechanical particle filter with very high effiency, >99,997%, and an active area of 13 dm2.
EN 143:2000, EN 14387:2004.

 
Gas filter SR 515 ABE1

SR 515 ABE1 protects against organic compounds with a boiling point above 65°C, inorganic and acid gases/vapours.