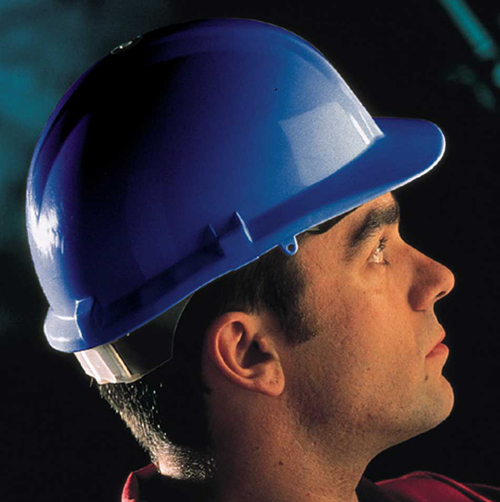 Corps – high density polyethylene (HDPE) without or with holes for ventilation.
Standard cradle to regulate the size 51 – 63.
System of textile belts with six point suspension to absorb the shock.
Possibility for a chinstrap, earmuffs and a face shield.
Color: white, green, blue, red, yellow.
ЕN 397 + A1 (LD; – 100С; MM and 440V for the models without ventilation).