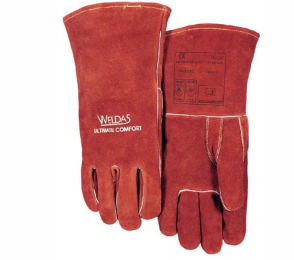 The welding gloves are made of heat and flame resistance shoulder split cowhide.
The 3 ply Kevlar® stitching and the fully welted seam offer more seam strength and protection.
A "sock" style fleecy cotton lining is included for comfort.
A 34 cm / 46 cm length glove.
EN 12477, A/В.